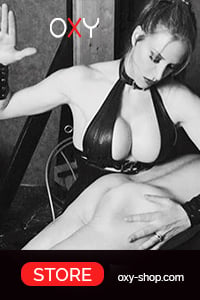 Birthday: - 08/12/2030
Her Website:
Her Sign of Zodiac: Sagittarius
Madame Catarina
The Cruelest Beauty
Madame Catarina is both a professional and lifestyle mistress with over 17 years experience in the BDSM scene.
She loves her work and enjoys dominating, educating and punishing slaves harshly.
Madame Catarins is an expert in classical education, corporal and judicial punishment and interrogation.
Madame Catarina lives in Berlin, the capital of Germany.
WORSHIP MADAME CATARINA – THE CRUELEST BEAUTY
Paypal: sekretaer@madame-catarina.com
Amazon gift card: info@madame-catarina.com
Amazon Wish List: https://bit.ly/aznMadameCatarina