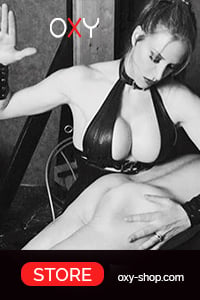 Birthday: - 14/01/2031
Her Website:
Her Sign of Zodiac: Capricorn
I'm your mistress
I love to meet new people in an unconventional way. Discovering BDSM and eroticism over and over again is a journey.
My facets are as numerous as the varieties of BDSM. And we set the rules of the game together. I have my limits and of course I respect yours too. I call myself a bizarre lady, a dominatrix with touchable dominance and who does not correspond to the cliché image of a dominatrix. Sensitive, playful, experimental, naughty, kinky!