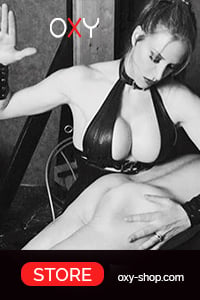 Birthday: - 01/06/2029
Her Website:
Her Sign of Zodiac: Gemini
JUNE 1 – IMPERIAL IMPORTANT DAY
Day of founding of the O.W.K. (01.06.1996)
The present Ruler,
Her Royal Majesty Queen Patricia I.
founded the OWK on June 1, 1996.
The Other World Kingdom (OWK) is a private state, founded upon principles of a slave-holding Matriarchal monarchy.
The OWK is governed on the basic principle that the WOMAN is always, everywhere and in everything superior to the male creature!
A WOMAN in the OWK has the undeniable right to own and use male slaves. The seat of the Queen is the OWK Castle (build in 1580) in the Czech Republic.
SLAVERY, PRISON OR PUNISHMENT
OF male CREATURES IN THE OWK
IS NOT A GAME!