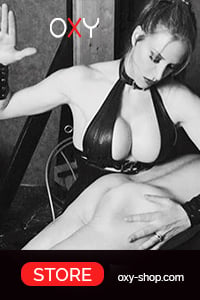 Birthday: - 17/03/2025
Her Website:
Her Sign of Zodiac: Pisces
"Leadership is getting a person to do what you want them to do, not because they have to, but because they want to."
(Dwight David Eisenhower)
Mistress Xena is an untouchable dominatrix with passion and charm. Never call her "you" without my permission! That is disrespectful to a dominatrix. So if you don't have respect and attention, then better leave it alone.
Like every woman, Mistress Xena loves gifts: flowers (rose), perfume (Dior-Pure Poison, Armani Si, Marc Jacobs Daisy), books (mystery), shoes (size 37), underwear (85D), weight 65kg, confection 38, height 167 cm.
As Mistress Xena is an honourable resident of the WOmania Empire, it is also possible to enhance her reputation by acquiring a Womania Stone. Mistress Xena's WOMANIA name is +HerrinXena.
Wish List HERIN XENA – WishTender