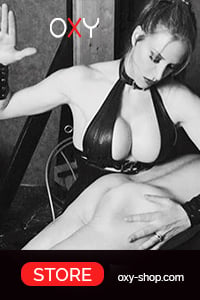 Birthday: - 20/03/2029
Her Website:
Her Sign of Zodiac: Pisces
Jennifer van Hunt – you should remember my name. I am an experienced dominatrix who actually masters the complete range in the black SM, as well as white clinic area. Here I represent the values of classic BDSM, also appreciate fancy fetish – preferences just as I will bring as an extreme clinician almost every clinic – application to use to lead you to lustful recovery.
Jennifer van Hunt means class, quality in every respect, complete sovereignty, but at the same time debauchery and excesses that you would look for a long time elsewhere in this intensity. I delight in your pleasure pain as much as I know how to enjoy true devotism. I, Jennifer van Hunt, know very well about your desires, all the things that are locked in the pitch black part of your soul and must now be revealed.