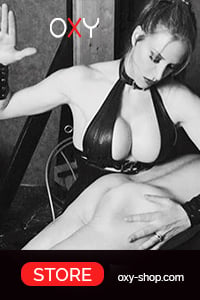 Birthday: - 29/03/2030
Her Website:
Lady Caprice – Studio Tartarus Berlin
Her Sign of Zodiac: Aries
"Your presence fires my boundless imagination and increases it immeasurably.
Never think that you know me, for I have many faces and you will fall mercilessly for me.
Either way, after a very short time I will train you – unconditionally – with calculation and finesse to be my obedient toy, and then pass the time with you."
Lady Caprice is a German Professional Dominatrix in Berlin/Germany and the Headmistress of BDSM Dungeon Tartarus Berlin
Don't forget to honor Lady Caprice with an appropriate present!