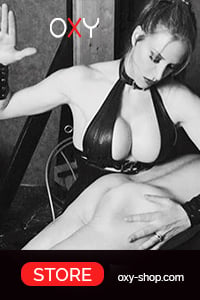 Birthday: - 08/08/2024
Her Website:
Her Sign of Zodiac: Leo
Queen of Punishment and Pain
I am Lady Dark Angel, a Professional Dominatrix with Discreet, Fully-Equipped Dungeon in Sheffield, specialising in all forms of Domination services especially Corporal Punishment, Pain and Pleasure
you exist to submit to ME, to serve ME, to obey ME and do all I require of you in order to please ME.
you will adore MY Vision, MY Image and revel in MY Presence.
I demand total obedience and complete loyalty from all my subs.
Serving ME is your greatest honour and privilege. When you serve ME, you will always give ME your very best. Nothing less will do.
Lady Dark Angel is a LADY CITIZEN OF WOMANIA EMPIRE