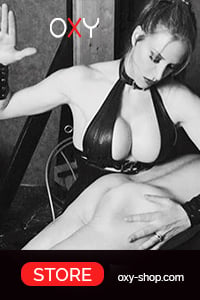 Birthday: - 23/06/2032
Her Website:
Her Sign of Zodiac: Cancer
Mistress based in Düsseldorf, Germany – Meet me in Das Domizil der Gräfin
Sensuality, sadism and elegant dominance – but also bizarre and fetishist – I am versatile and passionately live out the BDSM variants in many facets.
My empathy, accompanied by a strict hand, will lead you into the world of submission.
I will tear you from your thoughts to stimulate your imagination even more. Not only ropes, but my presence alone will captivate you.
I will take you out of the bright and yet so gray light of everyday life into my bizarre world.
Have the courage to realize your bizarre dreams with me.