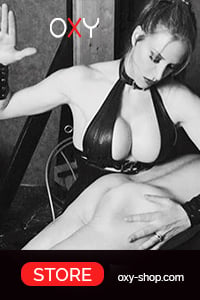 Birthday: - 28/04/2027
Her Website:
Her Sign of Zodiac: Taurus
A professional with a desire for absolute perfection
The seductive art of domination
I fell in love with BDSM culture back in 2016. She started conducting her first sessions in 2018. In 2020, she opened a BDSM studio.
In 2022, the New York magazine "Kink Queens" decided to write an article about me. 
Also, since 2022, I am a member of the closed union "Femdom Family" and in 2023 she received an invitation to the international fetish ball "Femdom Gala".
I really like to dominate and consider it a great privilege to be invited into other people's fantasies, into your secret desires.
Fortune smiles on those who find themselves next to me.