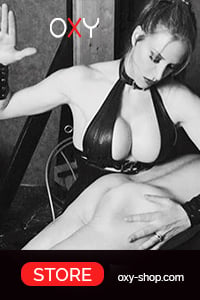 Birthday: - 01/03/2023
Her Website:
Her Sign of Zodiac: Pisces
Lady  Nina Birch
The Ultimate Cock-Controlling Cougar and Fantasy Role-Play Specialist
A gorgeous, busty, well-established and approachable Lady. With probably the best cleavage in the business!
She's familiar and competent with all aspects of domination but her main focus is domestic-style domination. She loves to play at being your strict wife or bitchy girlfriend, she'll train, control, tease and humiliate you and as a domestic disciplinarian if she finds you wanting you'll be over her knee for a spanking.
Her main passion is for TV, Slut & Sissy training and you'll soon find yourself worshipping or taking her strapon. Her huge wardrobe also extends to everything from slut wear to full sissification attire, to make up and wigs. She specialises in corseting, restrictive clothing and clothing fetishists.