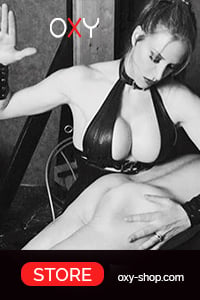 Birthday: - 13/02/2025
Her Website:
Her Sign of Zodiac: Aquarius
LADY PASCAL is a well known professional Dominatrix from Germany. She has been working and living as a life style Mistress in Munich, Düsseldorf and Berlin.
Lady Pascal is an expert in latex and heavy rubber but also knows to handle her whips very well. All slaves who filmed with Lady Pascal say the same: She is the one!
Her presence is awesame and the way she uses and abuses slaves reflects her self-concept of female domination. No loud words needed. She orders, slaves obey.
Lady Pascal is one oft he SADO-LADIES
Wish Lady Pascal a Happy Birthday