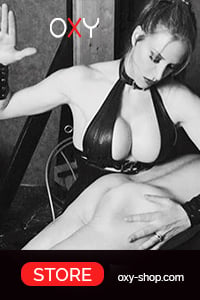 Birthday: - 30/04/2033
Her Website:
Her Sign of Zodiac: Taurus
Lady Victoria Valente is a German BDSM professional, Fetish Lady, Consistent Mistress and very experienced producer of excellent fetish clips.
She is known worldwide for her nylon/foot erotic videos. As a special feature Lady Victoria Valente additionally offers the shipping of worn lingerie and of course (my recommendation) worn silk stockings and silk scarves.
On her video site you can even order explicitly worn things that Lady Victoria Valente has worn in her videos! So while watching her films you can take in the scent of this enchanting mistress deep inside you!
Lady Victoria Valente is the German Nylon Goddess!
Lady Victoria is the femme fatale that men from all over the world would love to lay gifts at her feet!