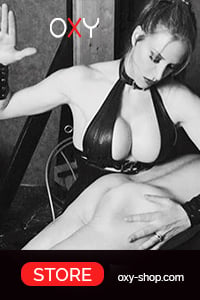 Birthday: - 01/12/2027
Maitresse Gold lives in Namur, Belgium
Her Website:
Her Sign of Zodiac: Sagittarius
Maitresse Gold is a Lady Citizen of the WOMAINA EMPIRE: +MrsGoldMtrsGold
If you want to give me one or another present when you are coming in session, following are those I will particularly enjoy.
– A bunch of flowers:
No real preference but roses are always nice to receive.
– A bottle of champagne:
Only PIPER HEIDSICK BRUT (I love it)
– A perfume:
My favorite brand is these from a French fashion house where its foundress was known by the name of "Coco".
Watch your back if despite these both hints you have the wrong brand.
– A SM accessory:
SM material is always useful to complete my equipment in my dungeon and to increase the possible types of practice in this one.
– Opportunity to accompany me in a SM shop:
To do so you will first have to respond to all my expectations, whether you are primarily a good sub or slave, obedient to the slightest of my orders. In this case you will have perhaps the privilege to accompany me in a SM shop,
To offer me: A outfit in leather or in latex
A pair of shoes
A pair of waders
A SM accessory for my dungeon
If you wish to offer me a pleasure contact me by mail HERE it's preferable.