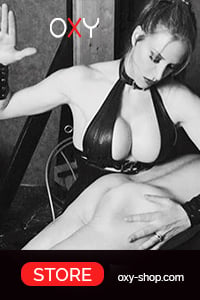 Birthday: - 23/10/2032
Her Website:
Her Sign of Zodiac: Libra
Be ready to experience your deepest fantasies come true and give yourself to me.
Angel eyes can deceive and that will experience YOU on your own body, because rigor, dominance and sadism I live out on you, let you tremble and obey.
Enjoy the special under my leadership and experience the unforgettable here with me, in the domicile of the Countess.
Miss Kiara is the Head Mistress of the famous German Dungeon "Das Domizil" in Duesseldorf