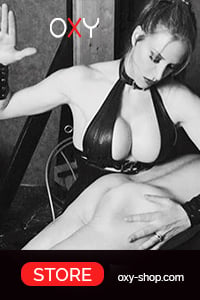 Birthday: - 07/06/2032
Her Website:
Mistress Tess Professional Dominatrix – Seduction with a sting in the tail
Her Sign of Zodiac: Gemini
Miss Tess
PROFESSIONAL DOMINATRIX | MATRIARCHAL | ADVOCATE | CFNM ENTHUSIAST | MAN TRAINER | SADIST
Since an early age I have known that men are weak, easily controlled and simple to entice in to a world of amusement for Me. Feel free to succumb to Me, to be lulled in to a false sense of security by My beauty and easily approachable personality. It will be your undoing and I will revel in it.
When approaching Me Remember your manners, address Me as Mistress or Miss at all times, you will know your place in My presence.
I know what I like and it shows when I get the opportunity to indulge Myself. I do appreciate that approaching a Dominatrix can be nerve racking, scary even, but please don't think that I am purely about the extreme end of the BDSM spectrum. Some of My favourite activities are firmly on the sensual end of the scale, in fact few things delight Me more than seeing an inferior male break down in desperation when the torment of My teasing drives him to the edge of insanity. As for the other end of the spectrum though, be careful what you ask for, chances are I can take you further than you'd ever want regardless of how exciting that might seem right up until the point at which it becomes reality.
As a matriarch, I attach great importance to adherence to the High Protocol and am the initiator of Gynarchy Governance.
Use the opportunity to show your appreciation for My content. Treat Me to something nice for My birthday.
Pleasure Me!
Miss Tess's WishTender Wish List
Miss Tess is a CITIZEN of the WOMANIA EMPIRE.
So you can also please her by giving HER a WOMANIA EMPIRE STONE.