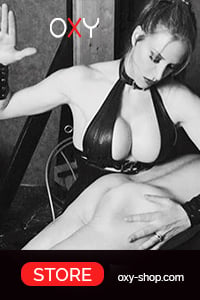 Birthday: - 16/10/2023
Her Website:
Her Sign of Zodiac: Libra
PROFESSIONAL DOMINATRIX​ | FEMME FATALE | DISCIPLINARIAN | PROVOCATEUR OF FETISH EROTICA
Purveyor of Fantasies and Destroyer of Dreams.
Elegantly decedent, curvaceous and uniquely tattooed English Femme Fatale, Disciplinarian to the perverse and lifestyle fetishist.
Highly experienced and sadistically skilled in the art of erotic sensuality, consensual BDSM and fetishistic therapy.
Mistress Ava Von Medisin
Personal development consultant, Lifestyle coach and Dominatrix.
What better way to spend your hard earned cash than to spoil Mistress Ava von Medesin
Tribute Mistress Ava von Medesin