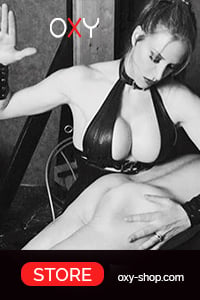 Birthday: - 12/06/2021
Her Website:
Her Sign of Zodiac: Gemini
Would you like to get to know my bizarre world?
With me you can feel in good hands as a beginner as well as an experienced servant in this world of mine.
My special preference is for latex, leather, corsets, nylons, high heels and classic clothing as well as Japanese bondage and sadism.
I love to forget the time and let my fantasies run free.
My behavioural corrections are characterised by a certain sustainability.