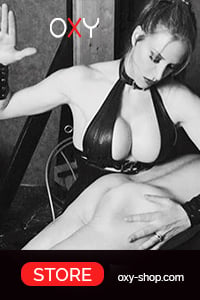 Birthday: - 08/07/2032
Her Website:
Her Sign of Zodiac: Cancer
Her Excellency Mistress Ezada Sinn
The Matriarch
"I am Goddess Ezada Sinn, a sophisticated lifestyle Domina and Female Supremacist.
I love to control, discipline and use men for My pleasure. To Me, this is not mere play, it is Who I am, 24 hours a day.
Any male that I allow to be in My presence, can only do so as a servant or a slave. From all over the world, male creatures have voluntary offered their services and submission to Me.
And that is how I like it best: not to force you into submission, although I am certainly capable of doing so, but to show you that the small path that leads to your submission to Me, is the only way along which you can reach your true destination.
Only as My servant or slave you can experience a certain amount of happiness and hope for salvation. For this reason, I strongly believe that all My servants and slaves are happy to serve Me."
Her Excellency Mistress Ezada Sinn is a IMPERIAL LADY  JUDGE OF WOMANIA EMPIRE
MISTRESS EZADA SINN – Wishlist