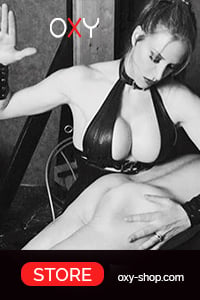 Birthday: - 03/08/2027
Her Website:
Her Sign of Zodiac: Leo
I am Mistress Henriette
your professional German Dominatrix based in Barcelona and Madrid
I am born and raised in Germany. In my appearance I belong to the Germanic-Nordic type with blonde hair and steel blue piercing eyes. In my nature I am resolute and precise.
I have graduated with a master's degree in human sciences and liberal arts.
After years of work in the scientific research and living in several European countries, I have decided to follow a path that allows me to stay true to my values and desires.
The values that I have lived as a lifestyle-dominatrix since my early adult age.
Right here in Barcelona, a city that suits me. A city that is diverse, controversial, surprising and challenging, but also radiates a meditative calm.
In my play, I range from sensual to strict, teasing to humiliating, and playful to sadistic.
I am at my best breaking down barriers and expanding your psyche, discovering new facets of what you are capable of doing for me.
But nevertheless, My play style ranges according to who I am playing with because the Mistress plays off the sub's energy!
I enjoy all flavors of submissives regardless of race, ethnicity, religion, gender, or sexual orientation.
Come as you are and explore your potential with me. I will bring you to a place where you have secretly longed to be.