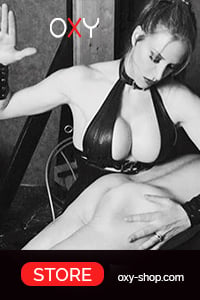 Birthday: - 18/12/2023
Her Website:
Her Sign of Zodiac: Sagittarius
Miss Jessica Wood – A Real Strict Elite UK Mistress based in Hertfordshire
Merciless Domina // English Governess // Strict Disciplinarian
My name is Miss Jessica Wood. I'm a professional BDSM Mistress, and I would like to invite you into my world…
I am a strict mistress and frequently cruel woman, who thoroughly enjoys all aspects of BDSM – punishing and torturing misbehaving subs during my mistress sessions. I also enjoy worship sessions if you are lucky enough to please me.
To torment and inflict pain on my subs more effectively, I have an extensive wardrobe and always dress in the appropriate attire for the chosen aspect of BDSM. I am also renowned for my roleplay abilities, so you will soon forget where you are and lose yourself in a session if you dare to play along with me.
The greatest gift is to help Miss Wood keep her house. Please donate!
SPOIL MISS WOOD – SEND A GIFT FROM HER WISH LIST
Please Spoil Miss Jessica Wood via Onlyfans