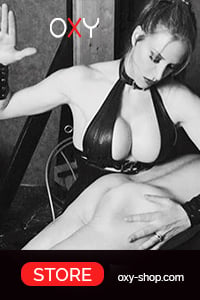 Birthday: - 08/05/2027
Her Website:
Her Sign of Zodiac: Taurus
I am Mistress Luci White!
A mischievous, seductive and very sensual Dominatrix from South Manchester. With My blonde hair, impeccably placed, I am petite with the looks of an angel. However don't be fooled, behind the petite beautiful exterior lies a cruel sadistically intrigued Dominant. Determined to make your dream turn into a painful or humiliating nightmare. I will laugh at your pain, I can't help it!!!
Harboring a devious and creative streak that no one would imagine on first sight. My skills and experience ensure any slave who enters My lair will undoubtedly find themselves embarking on an intense journey. Alongside My deliciously cruel streak I use My beauty and body, to tease and coax My adoring slaves. Ensuring that most amazing balance between pleasure and sufferance – the ultimate beautiful femme fatale.
Manchester Mistress Luci