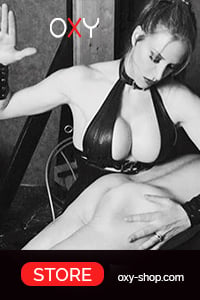 Birthday: - 22/08/2027
Her Website:
Her Sign of Zodiac: Leo
I'm Mistress Tracy, a Professional Dominatrix or "Pro Domme" based in Dallas Texas USA. I've been successfully bringing kinky dreams and extreme fantasies to life for well over a decade. I operate a private and discreet BDSM studio in North Dallas that's fully loaded with the best toys and custom equipment currently available.
I know choosing a Mistress can be tough but I think once you know the facts that choice becomes much easier!
Mistress Tracy Dallas is a Lady-Citizen of Womania Empire
Show your loyalty and lay your gift at Mistress Tracy's feet!