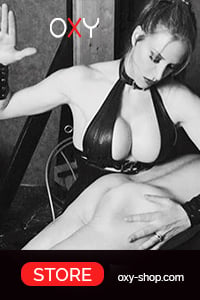 Birthday: - 31/10/2032
Her Website:
Her Sign of Zodiac: Scorpio
Domina Liza is the epitome of a true English Dominatrix – classically dressed, refined, statuesque with a strict clipped English voice. This Lady will confidently take command and comfortably watch you suffer.
If you think the english Mistresses are very strict, you are very right. But Domina Liza is corporal punishment in person. Her special look has this touch of aristocracy and that's how she delivers punishment. With an absolute and hereditary implicitness.
Domina Liza's methods promise a particularly sustainable correction of male misbehavior – they are as painful as effective
While also being adept at other more subtle, intuitive and creative ways of control. Always turned out impeccably in beautiful fetish attire or classic vintage or role-play outfits; your senses will be assaulted on every level – seeing her, hearing her and feeling her (impressive collection of ) implements of torment – you will soon be lost in Her unique classic world.