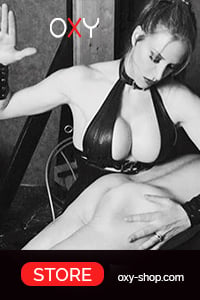 Birthday: - 20/05/2030
Her Website:
Her Sign of Zodiac: Taurus
About Madame Charlotte
Surely I could present many various practices of malicious games but I will save my and your time. To keep it short and simple  I am not interested in transformation roleplay or dirty games.
But if you are willed to be trained in the black cabinet, experience medical play, enjoy your rubber fetish or love to worship your lady I could be your accomplice. For one decade I practice this bizarre kind of erotic in the best locations and dungeons all over Europe and also overseas. I took part in military camps, Femdom events  and call myself sublime lady of the OWK.
If you want to meet an alpha woman with excellent experience,  authenti leadership and credible possibilities to enforce her intentions you are welcome to contact me. My guests are making their appointments in advance. I never  answer my mobile during a session, so please contact me via email if I don´t answer the phone.
Some help will give you the FAQ´s or read my interview (german only) Interview mit Madame Charlotte.
Dominantly Madame Charlotte