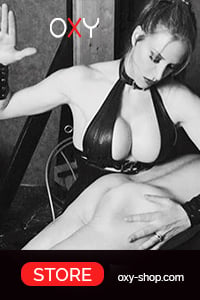 Birthday: - 23/02/2024
Her Website:
Her Sign of Zodiac: Pisces
The Femme Fatale
I am the infamous dominatrix, Mistress Eleise, formerly a resident Domina of The English Mansion and Queen of Femme Fatale Films. If you have ever wanted to serve a classically trained dominatrix of the English tradition, this is your chance – and perhaps your last chance to meet a Domina of my stripe. We are a disappearing breed and I am already semi-retired.
I am asked for my thoughts on the topic of patronage far too often to respond to each individual enquiry – thus the creation of this page.
To the gentleman who wishes to supplement his physical servitude or, alternatively, whose personal circumstances do not allow him to serve me in the flesh, this page is for you. Here is your opportunity to see me implement your most fetishised object in a film or photo set – or perhaps a more secret thrill appeals; for instance, knowing that it is your silk stockings clinging to my endless legs as I go about my life in Paris, heads turning to stare at the pretty seams. Maybe you just have an irrepressible chivalric urge to make my day more beautiful. Your imagination is welcome in this regard.
The quick and dirty option for those who are attracted to this side of servitude is, of course, the Amazon wishlist. It's foolproof – and always deeply appreciated! (I have two lists. You can view them by clicking here and here. Both lists work and will reach me at my current location; they simply contain different items.)  If you have an interest in something particular not found on the list, you are welcome to contact me with any genuine, polite enquiry.
My final words on the topic or patronage are these: thank you. Your generosity is most appreciated. Whether you have sent me a personal letter or a private jet, both are valued. You needn't be rich to enrich the world. Go forth as a gentleman, and you've already pleased me.
picture is taken from the video "Respect in the Office"