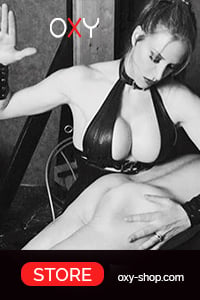 Birthday: - 04/09/2023
Her Website:
Her Sign of Zodiac: Virgo
Queen Aisha the One
Queen Aisha is an experienced, sadistic and imaginative real FemDom. As an oriental woman, her dominant streak is in her blood!
Queen Aisha carries two cultures, the oriental in her blood and the European in her upbringing.
Queen Aisha combines both worlds perfectly. That is why her play and dominance is so enchanting.
Queen Aisha knows how to express herself gallantly, worthy of a queen, and to move with the grace of an
oriental goddess
Serve me, obey me!
But: make sure to contribute to my lifestyle and honor my generosity sharing those privat content of my femdom life!
Get depended of my seductive body, my mind and my power that i love to show and get worshipped