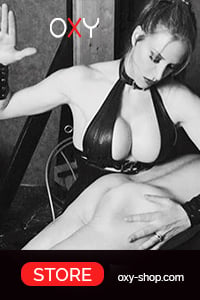 Birthday: - 18/11/2030
Her Website:
Her Sign of Zodiac: Scorpio
"I am the sensual devil with two faces.
The devil will lead you to your limits, but the angel will gently catch you.
I have been living out BDSM for over 20 years.
BDSM is not my job, but my elixir of life.
It is like the air to breathe for me.
I need it to live.
BDSM is my passion, which creates suffering for you."
Schon bald ist wieder einmal MEIN Geburtstag und Anfragen zu Geschenkideen häufen sich 😉

Am meisten Freude habe ICH an sinnvollen, praktischen Geschenken. Wenn ihr MIR also ein Präsent geben möchtet, bitte ICH euch, Gutscheine von folgenden Geschäften zu senden: pic.twitter.com/8zuPzGZWD8

— Rubber Lady NASTASIA 🔞 (@RNastsia) November 14, 2022